Corporate Social
Responsibility
Priority Areas
Among the CSR activities of the Bridgestone Group, "Mobility", "People", and "Environment" are positioned as areas of focus.
Mobility
Accelerate sustainable mobility innovations through advanced technologies and solutions to meet diverse, safe and secure transportation needs.
Process and 3DCAD drawings
The system supporting the design and development of tires.
Bridgestone manufactures a broad array of tires from passenger vehicles, small trucks, trucks and buses, aircraft, construction vehicles and mining vehicles, motorcycles, and agricultural machinery to industrial vehicles. Bridgestone Software builds a system used in the development and production sectors of each tire.
For example, the tire development sector uses a 3DCAD system to create new product designs and drawings. We are also developing a system that imports data for CAD drawings, materials, and components into a CAE system to calculate the performance and intensity to simulate the structure, as well as for virtual prototyping and assessment, with the aim of increasing development accuracy and accelerating the development of tire products. We plan to expand into overseas markets with passenger vehicle tires first and then follow this with tires for trucks and buses.
Contributing to improving productivity for mobility
(transport of mining products) and cost
optimization in mines.
Development of mining solution-related systems
Bridgestone has been aiming to realize increased productivity and cost optimization of mobility (transport of mining products) the tires, belts, and hoses used in mines under a volatile environment.
To that end, the products, such as tires, belts, and hoses, are combined with services and networks, and on-site operations are digitally connected.
By offering this solution to resolve problems.
the goal is to co-create customer value.
We are involved in the development, maintenance and operation of digital tools.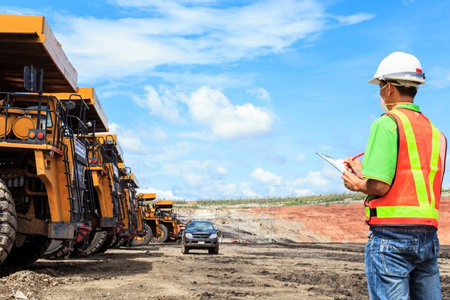 People
We want to continue building trusted relationships with the local community through contributing to community development by supporting safe and comfortable life and education for the next generation.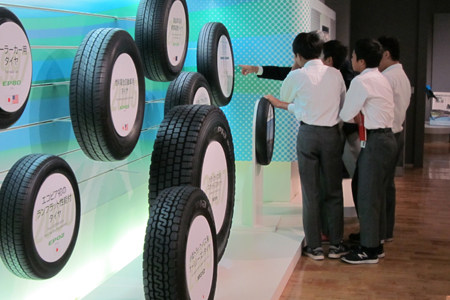 Workplace experience
As part of our activities to contribute to the local community, we invite junior high school students from Kodaira City to experience our workplace. Employees play a key role in running the work experience sessions.
We have received a total of 44 students to our workplace from January 2012 to January 2016.
The goal is to let junior high school students know about the job of IT engineers and also business etiquette through work experience.
Cleanup activities
As part of the Bridgestone Group, we participate in the cleanup activities in the Kodaira area. Several employees take turns picking up trash in the area every month to keep the local community clean.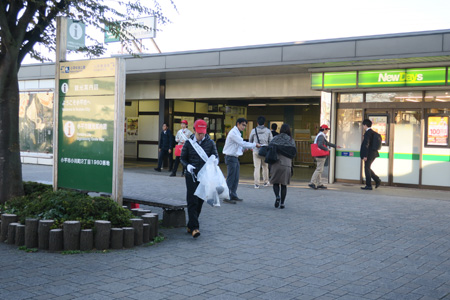 Smoking etiquette improvement campaign
We join the local government in promoting a campaign for smoking etiquette improvement once or twice annually. We hand out pocket tissues with advertisements around the stations near our office and clean the area to encourage people not to smoke while walking, stop cigarette butt litter, and reduce other nuisance smoking. The goal is to encourage smokers to practice smoking etiquette which is acceptable to non-smorkers.
Road safety awareness campaign
During the national road safety awareness campaign in the spring and fall, our employees volunteer to help local police officers promote road safety awareness on the Day for Zero Fatal Traffic Accidents. With the hope of eliminating traffic accidents, the volunteers hand out items and flyers to promote road safety to pedestrians to contribute to road safety in the local community.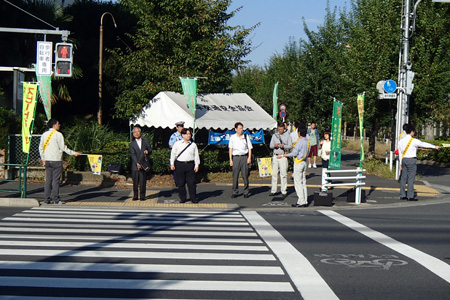 Environment
As we strive toward the reduction of our environmental impact, we will create common value through products and services that help us to achieve this.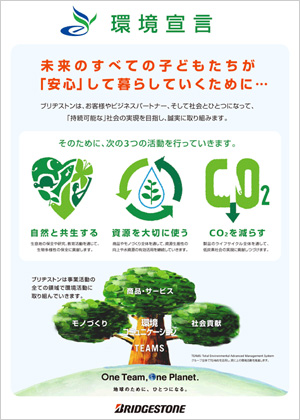 Paperless
With the aim of protecting the environment and improving work efficiency, we promote the electronification of printed materials. Because various documents and fax data can be viewed on a computer, it helps reduce the time and effort for looking for documents and taking them out. In addition, employees can access information while they are outside the office, allowing for teleworking and working from anywhere.
Bell mark activities
As part of our social contribution, we began participating in the activity of collecting bell marks since FY 2016.
Bell marks are part of an aid fund for children in elementary and junior high schools inside and outside Japan to purchase school supplies.
The internal portal site also calls for employees' periodic participation to collect bell marks and used toners from offices and bell marks brought in from home to donate to schools in disaster-affected areas.
We will continue this activity to help as many children as possible.
Job Opportunities
Bridgestone Software is recruiting new staff to join our team.