Business Solution
The goals of business solutions are to consider and promote the standardization and sharing of the business system's infrastructure that supports the operations of the entire Bridgestone Group.
While keeping the optimization of the entire Group in mind, we offer business proposals and digital strategy proposals that leverage new IT technologies through development, and maintenance.
Development of three systems
supporting Bridgestone Group operations
PLM Systems
Bridgestone Software develops and implements systems that support production planning, design development, production, and inventory control at tire factories both domestic and overseas. Our systems help reduce the lead time for commercialization so that the company can promptly respond to market needs that change day by day. In addition, tires are used in a wide range of vehicles besides passenger vehicles, including trucks, buses, race cars, aircraft, and mining vehicles, and each requires different materials and strength. Bridgestone Software develops and maintains the systems that support the production process for all these tires.
SCM Systems
Bridgestone Sales are divided into three channels: OE(Original Equipment), where the company directly delivers the goods to automakers; replacements for supplying tires to tire shops; and exports for overseas. For the SCM category, Bridgestone Software is currently promoting a project to reform the supply-chain management that includes these channels. By building a system whereby "what people need is offered as needed, where needed, and when needed" and by creating an environment where sales, production, and logistics work together, we aim to help improve customer value and business efficiency.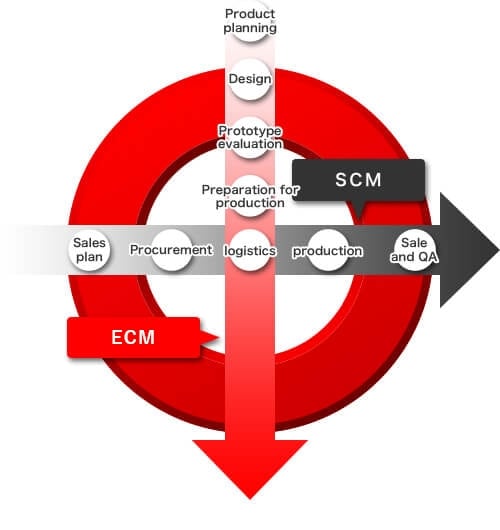 Management and common systems
To contribute to the back-office functions of the Bridgestone Group for personnel affairs, labor, accounting, finances, purchasing, and procurement, we construct and maintain operational systems. We also construct and maintain the Bridgestone Group's portal site, ONE-B, where users can obtain the latest operation information, Internal approval, settle expenses, and browse documents. With an eye to the changing times and globalization, we are helping to standardize and optimize the systems of the entire group, improving work efficiency.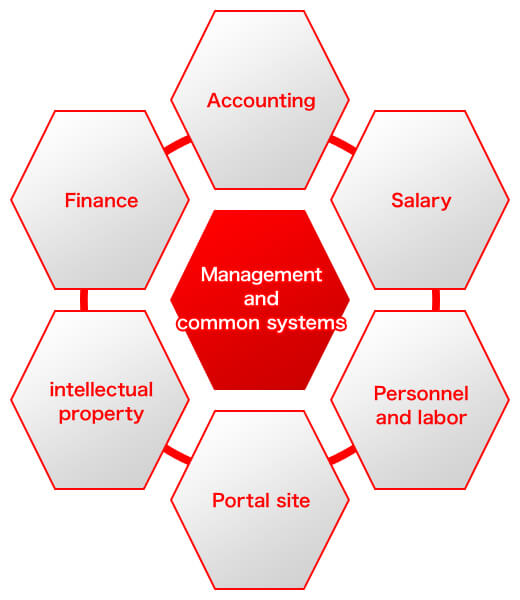 Bridgestone Software is in charge of the development
and maintenance of production control systems
for overseas affiliated companies.
BOSS
BOSS stands for the Bridgestone Organic Scheduling & Control System, which is a standardized production control system implemented at Bridgestone tire factories.
From production planning, production orders, and inventory adjustment to the collection of Production Actual data, BOSS controls the overall production process.
In addition, JIRA, which was introduced to realize stable operation of BOSS, is a system for incident management. JIRA is capable of smoothly grasping system-related inquiries sent from factories abroad. Bridgestone Software develops and maintains a series of BOSS systems and provides support for factories at domestic and overseas to introduce the system.
Bridgestone Software contributes to
business diversification of the Bridgestone Group
with our systems.
Chemical and Industrial Products

we provide support for the implementation, development, and general maintenance of packaged software and newly developed software from scratch that supports the platform of a diversified product sector.

Bridgestone Sports

We contribute to the business domains where Bridgestone Sports' business areas, is involved, such as golf and tennis, from the systems perspective aspect. We are in charge of the development and maintenance of the core business system that supports the procurement of materials, sales, logistics, and accounting.

Bridgestone Cycle

We support the production of various bicycles offered by Bridgestone Cycle. Through the development and maintenance of the core business system, we support their operations from the procurement of materials to sales, logistics and accounting.
Job Opportunities
Bridgestone Software is recruiting new staff to join our team.