Bridgestone Software operates in three sectors to leverage its strengths in IT with the goal of contributing to business growth across the group.By accurately capturing the needs of each group company to standardize and optimize the systems, Bridgestone Software contributes to improving operational efficiency and product quality.
Bridgestone's
Global Corporate Culture
Bridgestone transforms itself from a "tire and rubber company" to a "solution company" by leveraging its strengths in tires and rubber products.
Advancing into the digital service field
Bridgestone Software offers "new value" to customers by connecting Bridgestone's real world (Dan-Totsu [the absolute and clear leader] products) through digital technology.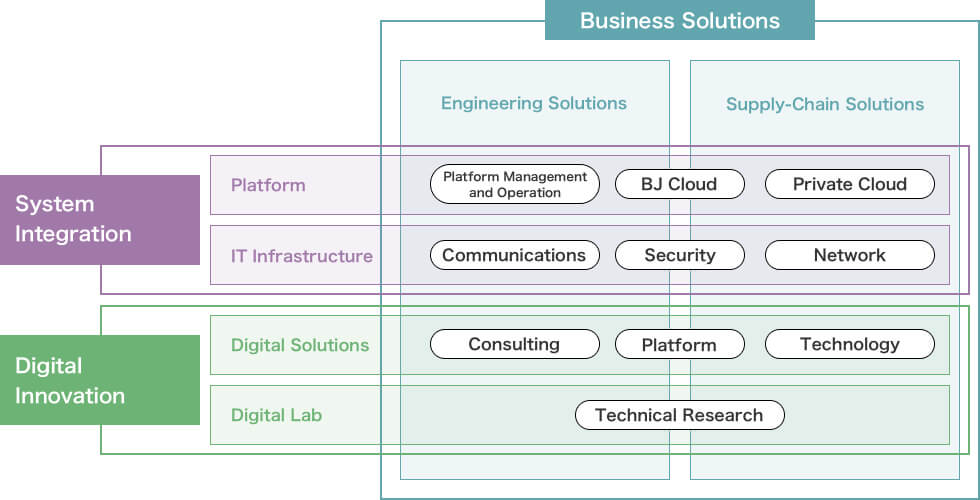 Our services are driving innovation
in the Bridgestone Group.
Contents
01
Business-Solution
Business Solutions
While standardizing and commoditizing the platform for operational systems supporting the entire operations of the Bridgestone Group, we implement business proposals and digital strategies by making use of new IT technology.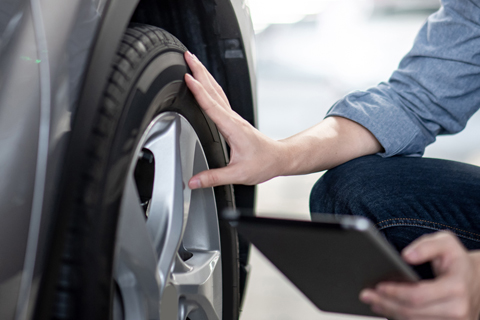 Contents
02
System-Integration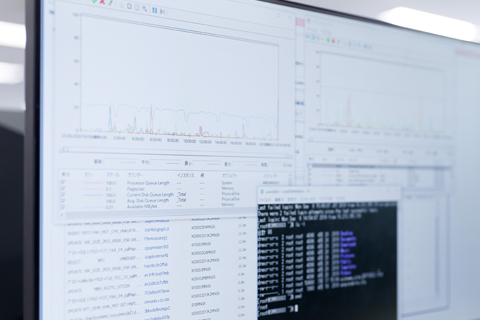 System Integration
To understand the operations of the Bridgestone Group and to bring business solutions through IT, we take charge of the entire system process from planning, design, development, construction, and operation to maintenance.
Contents
03
Digital-Innovation
Digital Innovation
To respond to the rapidly changing IT and business climate, we study and examine the latest technology to look for "seeds of technology", which will further accelerate our support for business and sales. We also work on system development, PoC and research in accordance with the current business climate.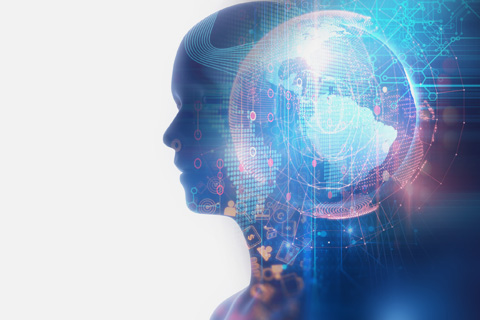 Job Opportunities
Bridgestone Software is recruiting new staff to join our team.