Message
About Bridgestone Software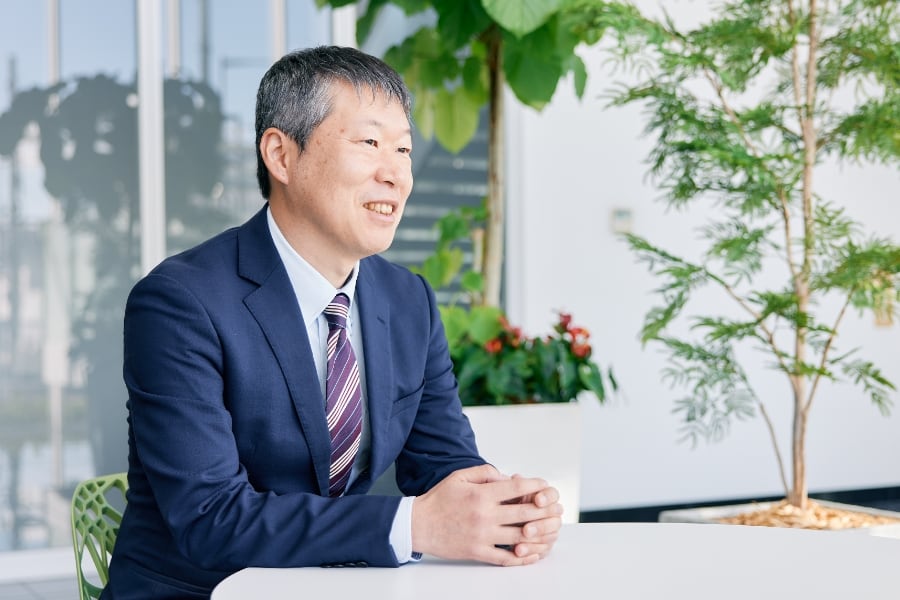 Bridgestone Software was established as a wholly owned subsidiary of Bridgestone Corporation in April 1986. Since that time, we have been helping other subsidiaries increase their corporate value and operational efficiency, as well as to create a competitive advantage through the utilization of IT technology as the Bridgestone Group's only specialist information systems company.
Today, the Bridgestone Group is pushing forward on Digital Innovation, Globalization, Business Solution, and Ecology as key issues. Among these, Digital Innovation and Globalization are the fields that especially require our strengths.
For Digital Innovation, Bridgestone Software aims to bring innovation to the business of each subsidiary of the Bridgestone Group to create new value through the utilization of digital technology and information.
Globally, we are currently pushing forward business expansion and system integration around the world to build an information-sharing network on a global scale.
What is our value
The Bridgestone Group's mission is to "contribute to society with the highest quality." Of course, those of us who play a part in the Group are also required to conduct corporate activities to achieve this mission. Under this mission, we place the highest priority on human resources to focus on personnel development by offering enhanced employee training and ample opportunities for employees to accordingly implement their skills to fulfill their potential. We promote a workplace where each employee can work as an IT professional while respecting each other's individuality. In addition, as suggested by the keyword "Globalization" Bridgestone Software has a corporate culture where a rich diversity of personnel are working together across racial and gender lines.
By helping our employees improve their skills to boost our organization's strength and overall strength, we strive to support the subsidiaries of the Bridgestone Group in improving work efficiency, creating new business models, and supporting innovation.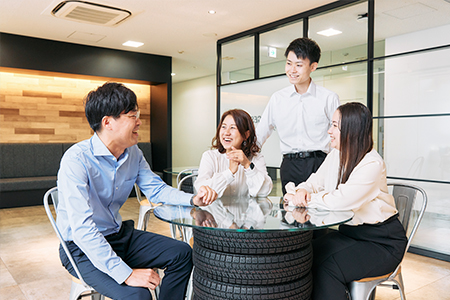 The future of Bridgestone Software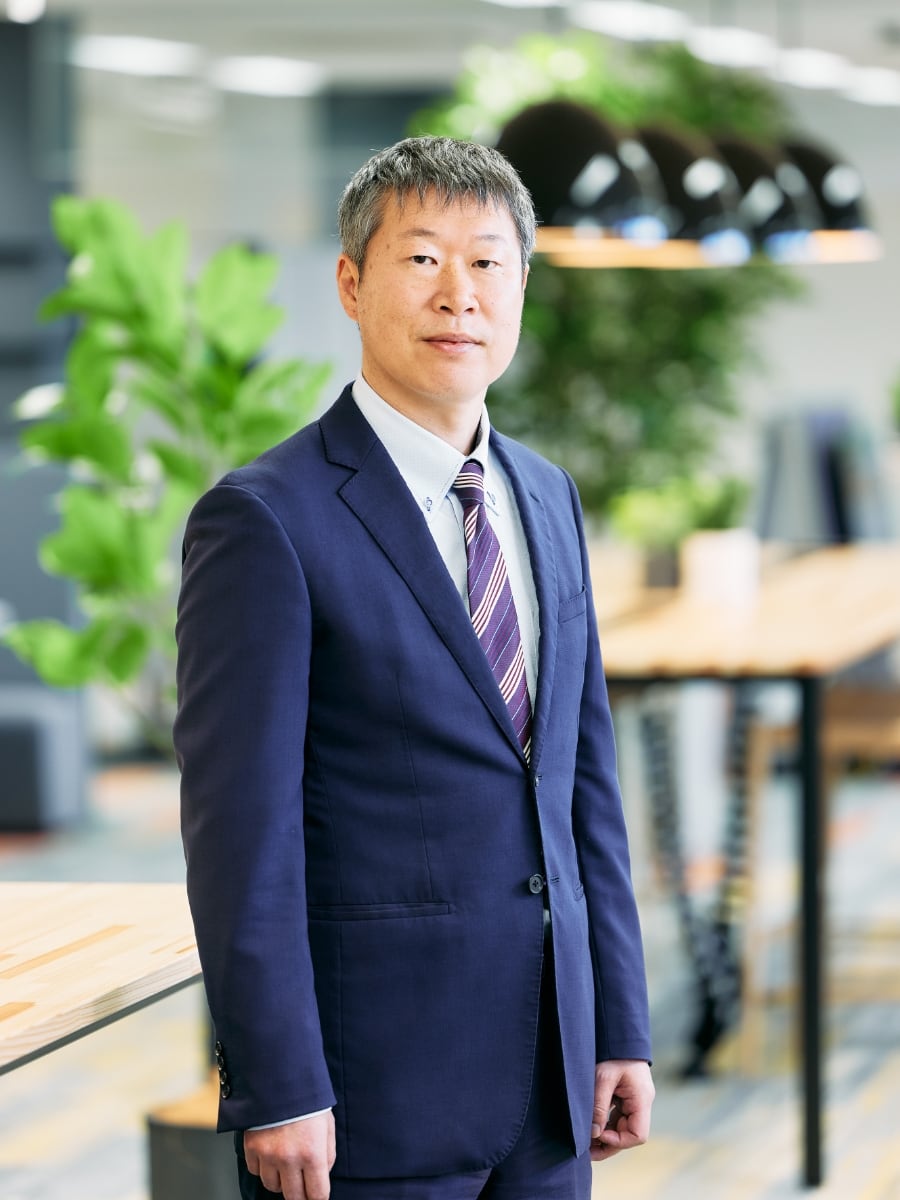 Bridgestone Software has been complimented as a warm company from inside and outside the company because employees get along well. Looking to the future, as we continue to value the corporate culture that we have established, I feel the need to shift to a more challenging direction so that we can respond to the needs of a modern society where changes in business take place very quickly.
To keep up with the speed of these changes, it is essential to steer the company toward proposals by creating ideas in cooperation with our customers who are subsidiaries of the Bridgestone Group. The three skills we must have now are project management skills for flexibly coordinating new projects, consulting skills for proposing better solutions, and engineering skills for making these a reality.
Bridgestone Software will continue to take on new challenges without fear of change to contribute to the operations of the Bridgestone Group.
Chief Executive Officer and PresidentShinichi Yochi
Vision 01

Through cooperation with the IT Department and the Operation Department of Bridgestone, we leverage new IT technology starting from digital strategies to propose ideas directly linked to business, as well as to make workstyle innovation possible.

Vision 02

As the only IT service provider in the Group, Bridgestone Software offers highly reliable and safe infrastructure, and standardizes and communalizes the application architecture within the Group to offer high-quality IT services.

Vision 03

Bridgestone Software keeps close tabs on the overall optimization of the Group on a global scale to propose ideas for planning, development, and maintenance as a unit that takes customers' ideas into consideration and carries out decision-making based on verified, on-site observations.

Vision 04

Based on lean and strategic manufacturing, Bridgestone Software aims to reinforce the corporate strength of the Group. It also promotes the utilization of near-shore sourcing to reduce costs and the standardization of development to help optimize the Group's IT cost structure.
Job Opportunities
Bridgestone Software is recruiting new staff to join our team.